Resar Named President of Brand Castle
May 17, 2017
Former General Manager Promoted to New Position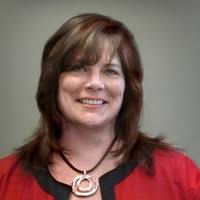 Carolyn Resar has been appointed President of Brand Castle, LLC, in a move that reflects her high level of accomplishment within the company and mastery of its market.
"Carolyn is an inspiring, influential leader who communicates a clear vision and strategic direction, while challenging teams to achieve beyond their comfort zone," says Jimmy Zeilinger, Brand Castle owner and CEO.  "Carolyn is able to customize our own product development strategy so that it aligns with our customer's so everyone wins: our customers, consumers and Brand Castle.
Her background includes working for large and small organizations, including Sherwin-Williams, Mr. Coffee, Imperial Home Décor Group and ICI Paints/Glidden. She has managed teams in excess of 145 people and sales budgets in excess of $1B. Most recently, Ms. Resar led the strategic direction and turnaround of The Homax Group, a mid-sized, private equity-owned organization which owned brands like Goo Gone, Black Flag and Magic. She was the strategic architect and chief implementer behind a $400m valuation swing in less than five years.
Ms. Resar's marketing expertise has leveraged innovation and emerging technologies, as well as licensing, classic brand building and marketing process development. She manages with a participatory, collaborative style, driving fast and efficient execution while creating a capable, fun, can-do culture.
About Brand Castle
Located in a suburb outside Cleveland, Ohio, Brand Castle was founded in 2005 by Jimmy Zeilinger and his wife, Andrea. The company is the leader in interactive baking kits for consumers of all ages. It offers an extensive selection of kits sold under the brand names Crafty Cooking Kits, Aspen Spice and In The Mix. It also offers licensed brands including Disney, Kellogg's, Marvel, Dreamworks, Synder's and Motts.
Brand Castle's interactive baking kits can be purchased in a wide range of distribution channels including grocery, drug, craft, mass, club and specialty. Among the well-known retailers carrying Brand Castle
See more Company News.