Crafty Cooking Kits – Gingerbread
We are proud to be the largest producer of gingerbread kits in the United States. Our own on-site bakery bakes up millions of gingerbread cookies and kits each year. The wafting scents of ginger and cinnamon make our offices smell like Christmas every day.
Our delicious range includes cookie decorating kits, pre-assembled houses (to get to the fun faster) and well over 100 different structures!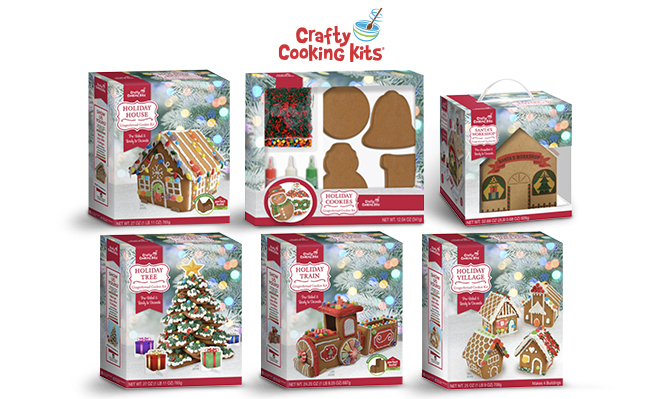 Crafty Cooking Kits – Mixes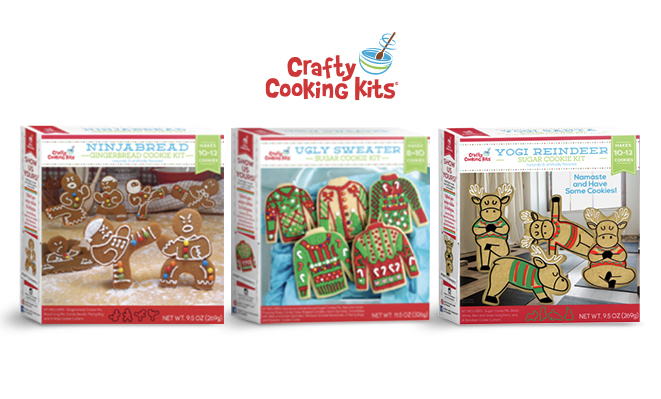 Our fun and whimsical baking kits are a tradition for millions of families all over the world. Ninja bread Cookies, Ugly Sweater Cookies and Yogi Reindeer Cookies are just a few of our family friendly baking kits. Crafty Cooking Kits distinguish themselves by including all mixes, cutters, icing and decorations. During the holidays, you can find our kits at nearly every retail chain.
Halloween is getting bigger and better every year, which is perfect for us because we love dreaming up spooky kits.
We also offer Crafty Cooking Kits for Valentine's, St. Patrick's Day, Easter, Day of the Dead and Hanukkah.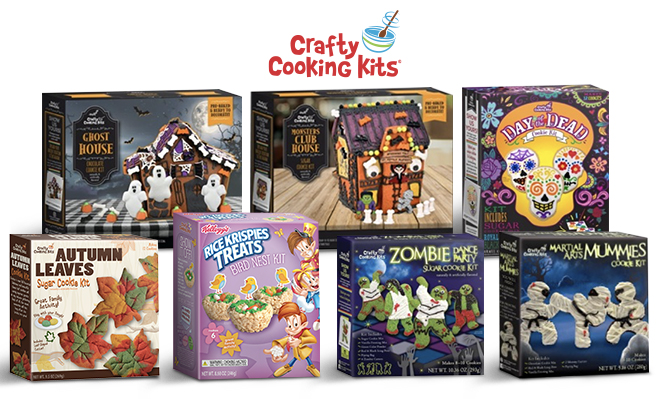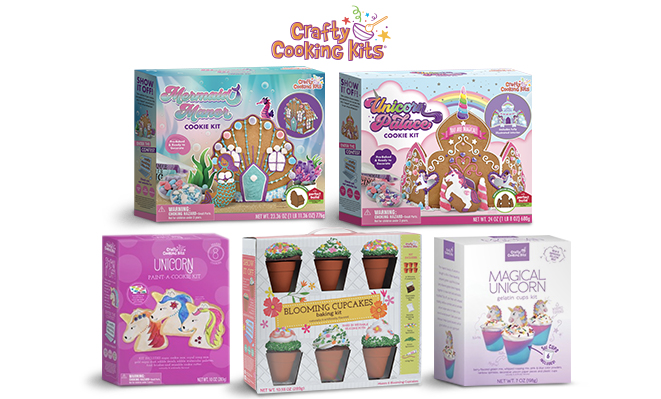 Crafty Cooking Kits are also available year-round! Popular themes include unicorns and mermaids. Our pudding and gelatin kits don't require baking, so they're perfect activities for the summer months.
Kellogg's Rice Krispies Treats and our Crafty Cooking Kits are a perfect match. Kits come with Rice Krispies cereal, marshmallows, molds, icing, and all the decorations to create delicious treats.
Rice Krispies Treats are the most popular snack treat in the world, and we've got you covered for any occasion.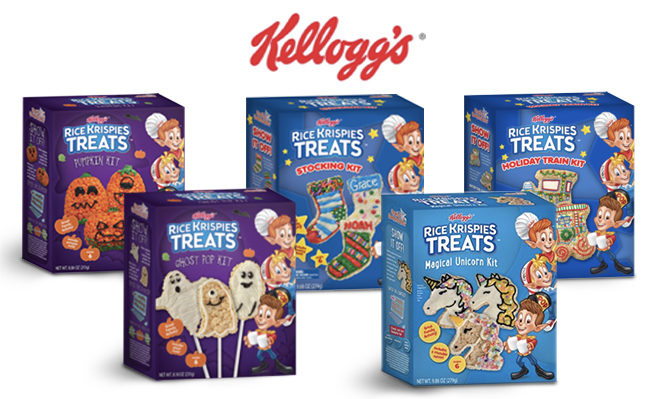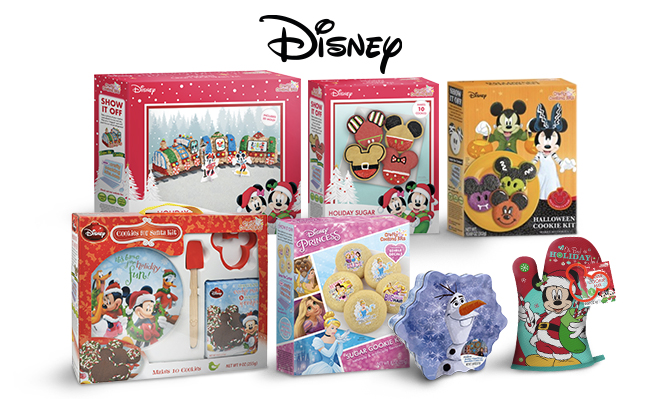 Princess Sugar Cookies! Olaf Brownie Bites! Mickey Crispy Rice Treats! Whether cakes or donuts, classic characters or new heroes, chances are they're included in a Crafty Cooking Kit.
Since the 1940s, M&M's have been the favorite candy of kids and adults everywhere. In our kits you'll find M&M's as football players in a stadium, decorations on a gingerbread house, and crunchy toppings on a cupcake.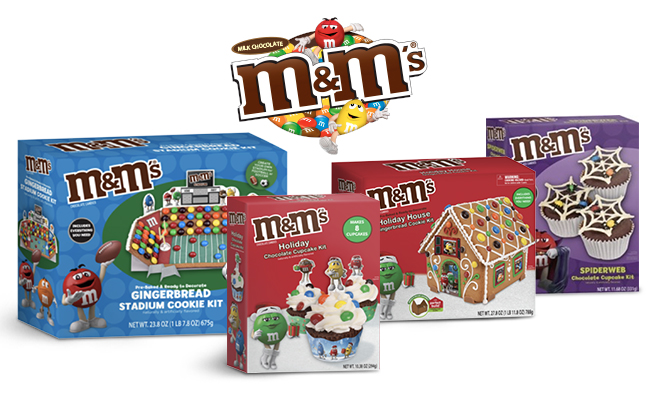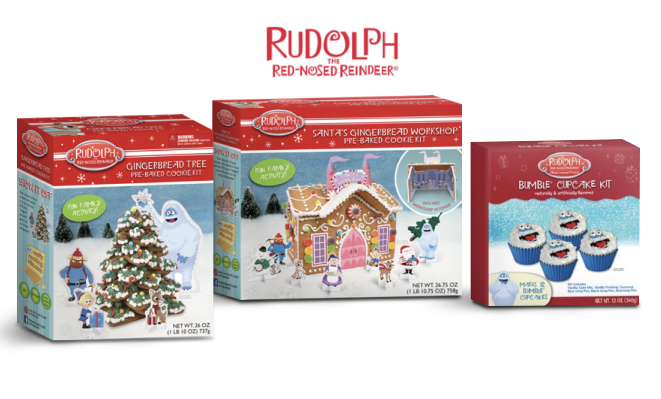 We celebrate the timeless classic of Rudolph the Red-Nosed Reindeer with cupcake kits and gingerbread structures including Santa's Workshop and a towering Christmas tree. Rudolph, Bumble the Snow Monster, Hermey the Elf, and the rest of the cast are all here.
Our Elf on the Shelf cookies and cupcakes always seem to disappear as soon as they're found. If only they weren't so delicious!