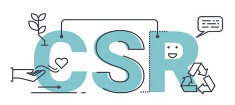 Environment
Brand Castle Seeks to do our part to preserve the environment for feature generation. we activity recycle in our manufacturing and office facilities. We purchase recycled plastic for our jars and nearly all our printed material is on recycled board. Excess packaging is eliminated through high fill rate goals. On a broader scale Brand Castle only uses Fair Trade cocoa and RSPO.
Community
We are humbled by the role we play in delighting families with our kits. Our food safety SQF Level II audit score of 97% reflects the heartfelt obligation management owes to these families ensuring they have a safe, quality experience. Brand Castle's national philanthropy is Ronald McDonald Charities as well as gingerbread building activities in our local community.
Workplace
Our employee are considered extended family. We all work together to serve our customers and consumers. Our successful Social Compliance Audit conducted by Elevate demonstrates management's commitment to a safe and compliant working environment.