Brand Castle Acquired by Traub Capital Partners' Signature Brands
January 5, 2022
Signature Brands has been operated by Traub Capital Partners since 2018 and is developing into an industry-leading consumer products platform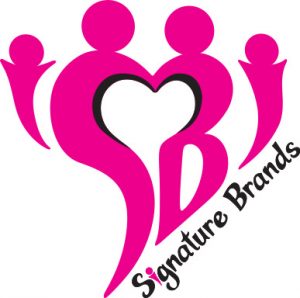 NEW YORK, NY [January 5, 2022] – Signature Brands, the leading North American manufacturer of dessert decorating products, today announces the acquisition of Brand Castle into its expanding portfolio of products. Brand Castle manufactures and distributes branded and private label baking & decorating kits, dessert decorating products, premium baking mixes and seasonal beverages, and designs and bakes their own gingerbread house line.
"The joining of these two leaders in the dessert crafting space will help develop a best-in-class platform with expanded capabilities for retailers, consumers and associates," said David West, Managing Director of Traub Capital Partners. "We're excited to add a new dimension into the Signature Brands product portfolio and Brand Castle is a perfect complement to the platform the Traub Capital Partners team is continuing to build."
Carolyn Resar, President of Brand Castle, will lead the business and report to Signature Brands CEO Jared Konstanty; and founders Andrea and Jimmy Zeilinger will remain with the company. Brand Castle is based in Bedford Heights, Ohio.
In North America, Brand Castle products are available at retailers including Walmart, Target, ALDI, Michaels, and others. Brand Castle products are also available in South America, Europe and Australia.
"The acquisition of Brand Castle will help Signature Brands strengthen our market position and enhance our operating leverage," said Jared Konstanty, CEO of Signature Brands. "However, at the heart of this acquisition is the common strength of our shared cultures & values, rooted in a deep belief in humanity. I am proud of the culture we are building at Signature Brands and the Brand Castle culture is a brilliant fit."
Brand Castle markets products under the Crafty Cooking Kits® brand including a Gingerbread Football Stadium Kit, Holiday Train, North Pole Wonderland Gingerbread Village, and the popular Gingerbread Ninja and Ugly Sweater Sugar Cookie baking kits. Brand Castle also manufactures well-known licensed products like M&M's® Chocolate Haunted House, Bailey's® Brownie Mix and Guinness® Chocolate Stout Cupcake Mix. The business was founded in 2004 by husband-and-wife team Jimmy & Andrea Zeilinger.
"Andrea and I are so proud that what started as a family activity with our own daughters has grown into seasonal traditions for millions of families," said Jimmy Zeilinger, co-founder of Brand Castle. "We are thrilled that Brand Castle & its Crafty Cooking Kits Brand are now part of the esteemed Signature Brands family."
Traub Capital Partners acquired Signature Brands in 2018. Based in Ocala, Florida, Signature Brands operates a portfolio focused around the little moments of family celebration, including PAAS® Easter Egg Decorating, Pumpkin Masters® Decorating Kits and GiftPop® Gifting Popcorn. Signature Brands is the North American market leader in dessert decorating as the manufacturer and distributor of branded & private label dessert decorating products under the Betty Crocker® brand as well as their own brand, Cake Mate®.
About Traub Capital Partners:
Traub Capital Partners is a New York-based private equity firm that specializes in building value in consumer companies. The firm's differentiated approach integrates deep consumer-focused operating experience within the investment process to unlock opportunities and apply tactical resources to execute them for the benefit of our investors. The fund targets investments in companies with revenue between $50 and $250 million. To learn more about Traub Capital Partners, visit www.traubcapitalpartners.com
See more Company News.