Brand Castle, LLC acquires Aspen Mulling Company
July 29, 2014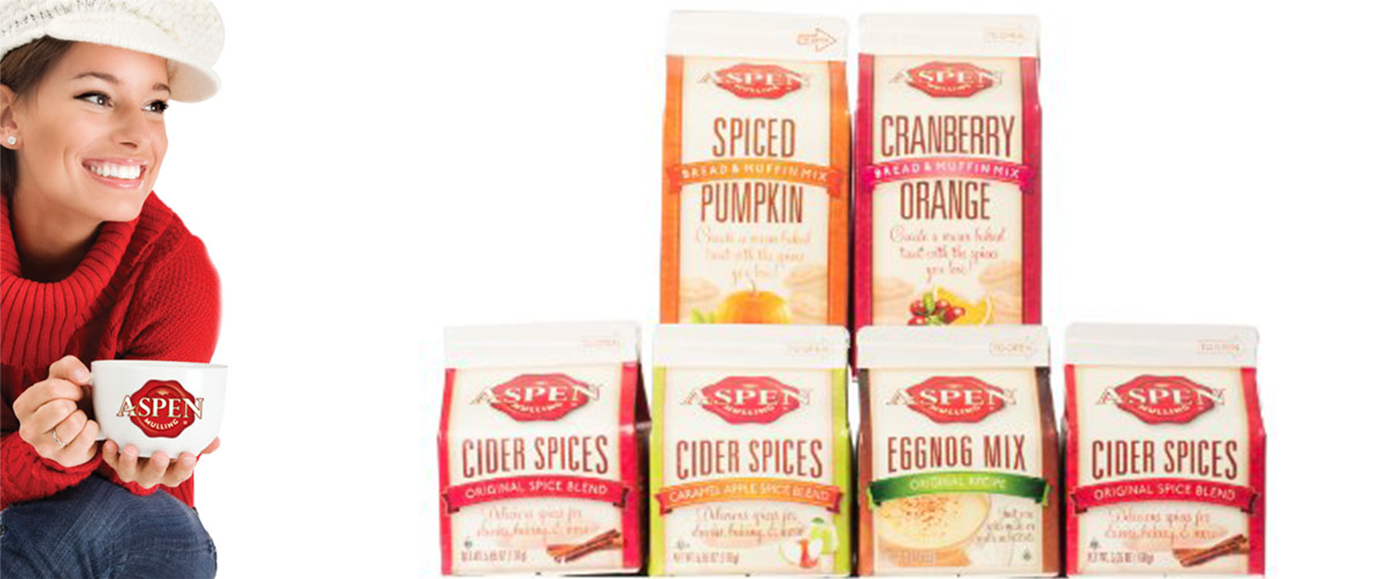 Brand Castle, LLC, manufacturer of interactive baking kits, announced today it has acquired Aspen Mulling Company, creator of mulling spice blends in specialty drinks and gourmet treats. The acquisition, which is part of Brand Castle's current expansion mode, will leverage the company's brand equity and expertise in creating distinctive mixes to encourage overall growth.
Brand Castle, who is searching for additional acquisitions, plans to retain the Aspen Mulling Company brand and grow the product line. In addition to expanding through distribution and SKUs, Brand Castle plans to cross sell its own gourmet mixes to Aspen Mulling Company customers.
Aspen Mulling Company president and owner, David Kallen, will remain with the company and serve as a consultant. Kallen purchased the business in 1999 from company founder Kiefer Mendenhall, and has since expanded its selections and created a supermarket brand named Aspen Taste. The Aspen Mulling Company sells to over 10,000 outlets throughout the United States, Canada and Europe. Its brand and distinctive milk carton packaging are recognized worldwide.
The products are certified Kosher and made in the USA, and many are all-natural. The mulling/cider spices come in a powder that dissolves instantly in both hot and cold drinks. Other products include instant Drink Mixes and Bread & Muffin Mixes. The Aspen Mulling brand is available for gift and specialty retailers and the Aspen Taste brand is sold to supermarkets.
"We are honored and proud to have acquired a company with both a significant brand leadership position and history," said Jimmy Zeilinger, president of Brand Castle. "Aspen Mulling Company fits ideally within our expansion plans and we look forward to future growth."
Aspen Mulling Spices originated in 1970 and its history is filled with rich tradition. More than 40 years ago, the company was known for one delicious drink, served to customers in hot steaming cups, as a gesture of hospitality in Wax & Wicks, a renowned gift shop in Aspen, Colorado. Word spread bringing more people to the shop, to visit and to sip the wonderful spiced drinks. After years of fans requesting the mix's recipe, Aspen Mulling Spices became available for purchase and the little "milk box" shaped cartons were born.
About Brand Castle
Brand Castle is located in Bedford Heights, Ohio and was founded in 2005 by Jimmy Zeilinger and his wife Andrea. Brand Castle is the leader in interactive baking kits for consumers of all ages and offers an extensive selection of over 300 interactive baking kits sold under the brand names of Crafty Cooking Kits® and In The Mix® and other numerous licensed brands such as Disney, Hello Kitty® and Crayola. Brand Castle interactive baking kits can be purchased at well-known retailers like Bed Bath and Beyond, Christmas Tree Shops, Toys R Us, Cost Plus World Market, Target and Walmart. Brand Castle prides itself on providing consumers with high-quality, great tasting baking kits that create lasting memories shared between family and friends. For more information regarding Brand Castle's product line and opportunities, contact Jimmy Zeilinger at 216-292-7700 or e-mail him at jimmyz(at)brandcastle(dot)com.
Credit: Rebecca Suhy, Suhy Communications
See more Company News.