Correction to Baking Directions for Frozen 2 Olaf Holiday Brownie Snowballs Kit
November 26, 2019
We found an error in the directions for the Frozen 2 Olaf Brownie Snowball Kit (UPC 44527-04541).  The instructions in the KIDS step in the MIX section should read as follows:
Stir brownie mix, vegetable oil, water and egg in medium bowl until well blended. Spread in pan.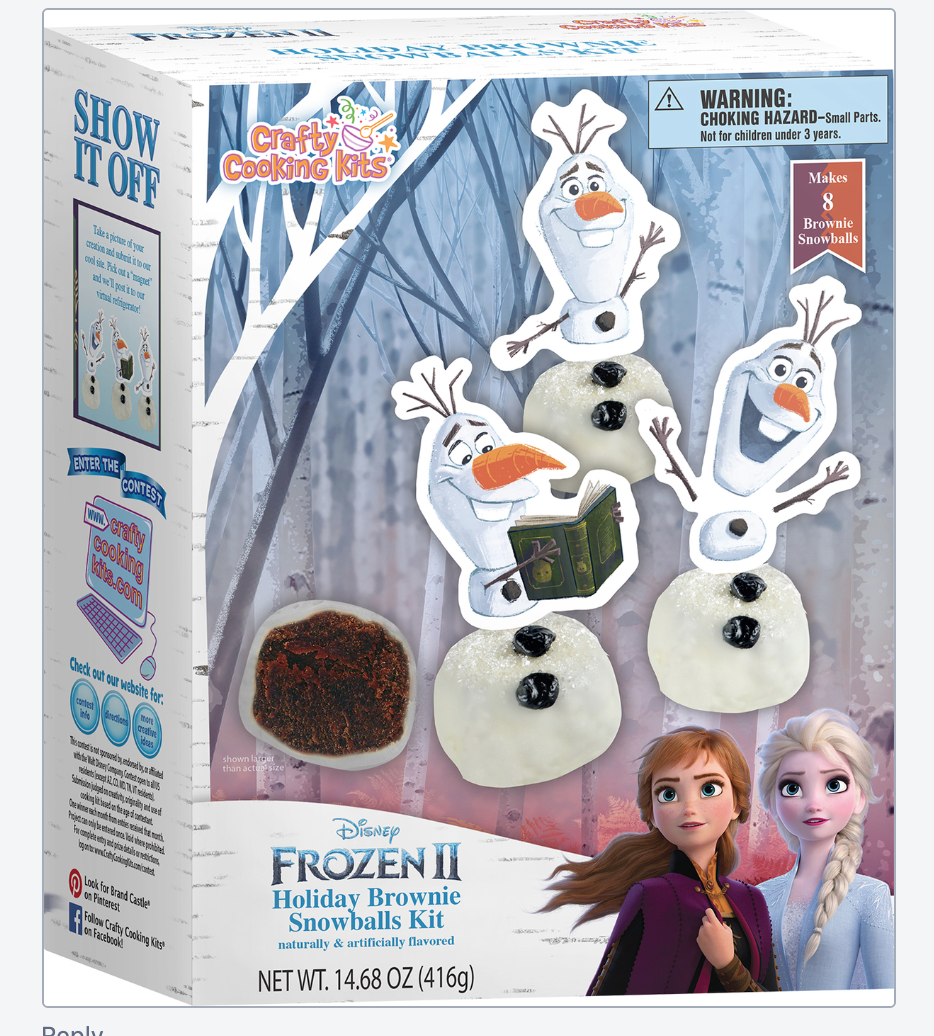 See more Company News.